Customize your personal CRM system
We will provide you with a core Customer Relationship Management (CRM) system that you can use to effectively manage your sales, customers and teamwork.
Full control of all customers
The CRM will provide a complete overview of your customers, contacts and suppliers from one single location. All their information is linked to your unique customer card. Information and interactions with your customers, email communications, notes, contracts, order history, ledgers and all files are linked to your customer card and found here.
Everyone in the company is able to work on the same database in real time, from various devices – desktop, tablet, mobile.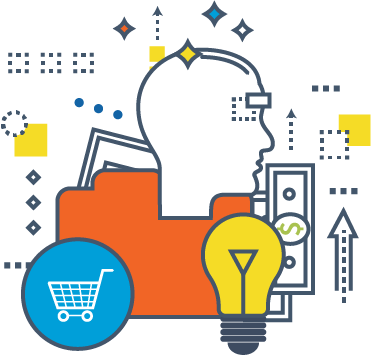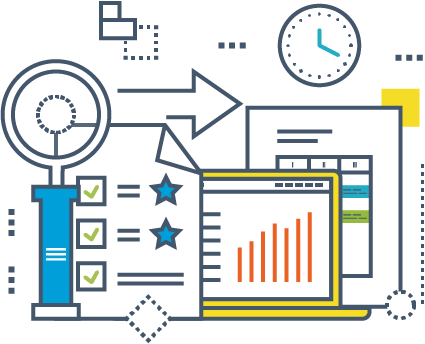 Workflow
Workflow is an efficient, powerful, and flexible tool that allows you to streamline and automate repetitive tasks such as sending emails, creating activities, updating fields, etc. You design automated actions just how you need them to run, and they will be performed automatically.
CRM Modules
We propose a CRM system including a flexible framework with over 20 modules, covering sales, support, marketing, inventory, projects, calendar and many more.
The core CRM can be seamlessly integrated with other modules such as accounting, project management, hour registration and collaboration, as well as marketing automation, campaign tools and customer service, to name a few.

Leads
In CRM, a lead is an unqualified customer. Generating leads is the first step of the sales process in the CRM. A lead record contains the information of a person and the company they are associated with.

Accounts and Contacts
A contact is a qualified sales lead. Contacts and leads respectively differentiate qualified customers from the huge list of unqualified customers. Contacts also represent the people that are conducting business with you.

Organizations
An organization represents a company or an institution that has multiple employees associated with it. You can track business deals through Opportunities.

Opportunities
Opportunities represents prospects with a good chance of generating revenue, and provides strategies to follow up potential customers with who you are likely to successfully close a sale.

Invoice
An invoice here is a non-negotiable itemized statement issued to the customer for products and services.

Quotes
A quote is a formal statement issued from a seller to a buyer upon enquiry or request.

Sales Orders
Sales orders are used to track all the products and services that have been ordered and should be delivered, in one way or another, to customers.

Purchase Orders
A purchase order is a legal document given to the vendor to purchase products or services.

Campaigns
Campaigns offers your marketing team the ability to schedule and execute mass marketing campaigns.

Projects
A project is a planned work that includes specific goals, dates, budgets, progress, etc.

Payments
The payments module enables you to accept payments, and track your incoming and outgoing payments, online.

Products
Products shows your inventory of goods. These can be both procured from suppliers and/or rendered to customers.

Services
Services refer to the assistance you offer to benefit your customers.

Price Books
Price books gives you the ability to attribute different prices to your products in inventory.

Tickets
Tickets (also called as cases) are post-sale support requests from your customers.

Assets
Assets helps your support center to audit individual products, and cases resolved upon them.

Service Contracts
A service contract is a negotiated agreement between seller and buyer to offer services.

Vendors
A vendor is a person or organization that supplies products and/or services to your company.

Mail Manager
The mail manager is an integrated email client that gives users the ability to perform CRM actions on incoming email.

Calendar
The calendar module allows you to schedule, share, track and follow-up events and to-dos.

Documents
Documents are internal or external files you that upload and save within your CRM.

SMS Notifier
The SMS notifier is used to automate sending SMSs to selected records in your CRM.

Phone Calls
The phone calls module connects your CRM to other phone services, like Twilio and Plivo. It also allows you to set up your own Asterisk.

Email Campaigns
The email campaigns module allows you to send beautiful, targeted campaigns to a defined list of contacts, and then measure clicks, opens, unsubscribes, and bounces.

Forecasts
Forecast helps you to predict and plan your business's sales, an integral part of business management.

---
Win more sales
---
A key prerequisite to winning more sales is spending time on the right prospects.
CRM allows you to customize your company's sales process to ensure that everybody in the sales team can manage their time efficiently, and focus on the right tasks relative to your criteria and method of working.
We can adapt the CRM system to function as your sales support tool so that your sales team can see a real time summary of how many projects are in the pipeline, phases, likelihood for sale and period based forecasts.

---
Increase productivity
---
The CRM offers a number of smart and flexible features that increase productivity, like the ability to automate tasks.
The system is seamlessly integrated with business registration so that users can search for businesses directly in the system. This not only avoids unnecessary time being spent on entering data manually but also eliminates the chance of incorrect data entry.

---
Work flexibly
---
A busy working day consists of a wide spectrum of ways of working. This means that flexible tools that make it easy to provide input and stay updated are important.
We offer the mobile CRM app as just such a tool, in order to be able to work from anywhere, at any time, and stay up-to-date.
Sales opportunities
Record sales opportunities and update relevant information and steps in the sales process while on the move.
This feature gives sales reps an informative overview of their pipeline at the stroke of a key. It also gives them the ability to record new sales opportunities on the go, for example when out in meetings, at trade shows, on the sales stand, etc.
You can also access useful reports showing the company's entire pipeline and value at each step in the active sales processes, trends over the past 12 months, and the top 10 sales reps. This allows sales managers and management to obtain real-time sales activity and statuses via mobile or tablet.
Notification of all sales can occur directly on your laptop, mobile or smart watch.
Insight and full activity overview in real time
The CRM gives management access to a variety of reports that provide a complete overview of sales, target attainment and activity level. In the system's budget feature, you can see attainment of budget targets on departmental, team and sales rep levels.
Trading history gives a picture of what sales activities have been taken place in the past and what can be improved. Do you want to know which campaigns and sources result in the most sales? Or whether your sales targets are realistic? You can extract a lot of useful information from the CRM system to streamline your sales process.
Customize your CRM requirements
Adapting the features of the CRM system to the needs of each customer is central to our business model and strategy. We install the system to ensure that you can easily add to the features of the core CRM system.