File sharing lets users send and receive files from other computers or devices at any time, via Internet or a local network. Various differing file types can be shared and the most common usage of this solution is to download Internet files and to share documents within office networks. We offer a variety of file sharing services to ensure that you get best system for your needs.
We are trusted by thousands of users
The user selects the file to be shared online. This file is uploaded to the storage servers and can be accessed via a file access URL. File-sharing services keep track of different document versions, ensuring that files are delivered securely and without any alteration or illegal copying.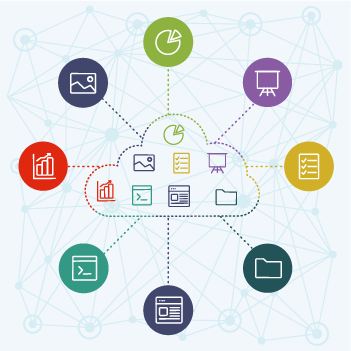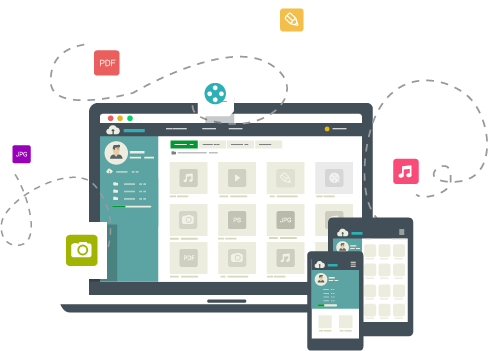 Quickly capture and share anything
Communicate more efficiently with your team and clients by sharing large files, annotated screenshots, HD screen recordings, and more – whatever type of file you need. Get a sharing link instantly.
Connecting teams and files
By effortlessly organising, sharing and distributing assets among colleagues, DAM makes collaboration happen.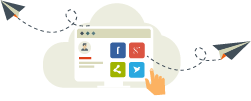 Collaborate at the speed of thought
Instead of sending files back and forth between collaborators, have them comment directly in real-time on your files. Work faster and smarter by having everybody on board and working on the same thing at any given time.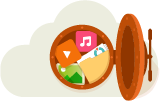 Organize everything in one place
You can upload and organize literally everything, from your personal documents and photos to office spreadsheets, in one place. Customize your interface however you want to and grant permission to the appropriate people at your choosing.

Work with your files on the go
File sharing makes it easier to work from wherever you are, in the office or out. You can upload, download and share your files from anywhere, allowing you to stay on top of everything.
A great viewing experience
Impress your team and clients with a beautiful file viewer that can preview over 200 formats online. You can view photos, documents, presentations, and lots more.
Automatically integrates with hundreds of apps
Our file sharing links work with you, wherever and whenever you want to. We integrate with Slack, Hipchat, Jira, Trello, Asana, and hundreds of other apps, enabling you to work more efficiently.
Design and install the customized file sharing system on your own server with the following features:

Share & Access
We take into consideration the best bandwidth for you, depending on your server specifications. The most important feature to consider is your monthly bandwidth, the amount of data that you can share and receive.

Maximum file size
One of the main differentiating points between file sharing services and email is the ability for you to share and collaborate on large files. We can work with you to define and optimize the maximum file size for sharing in order to optimize the server efficiency.

Special digital workspace
We can provide a file sharing system with workspace interface designed around online collaborations with clients and colleagues through private share folders and complex digital workspaces.

Public share links
A great feature that you might want to consider is public share links – these allow anyone to download a file using its URL address. You can add and control this feature directly yourself in the file sharing system.

Automatic synchronizing
You can opt to synchronize across multiple devices and on various mobile apps, so you can share and access your files wherever you are. This feature should be taken into account during the design and installation of the server.

Security
Security is crucial when handling important and sensitive information online. We can provide you with 256-bit encryption for files both in transit and on the servers. This should be taken into consideration during design and installation phases.

Firewall
In addition to the above, the offered FS uses secure firewalls and virus scanning systems to protect the servers from all attacks, external and internal.

Remote wipe
The remote wipe system that allows you to delete files remotely from any device synced to your account. For example, if a phone with sensitive information on it was stolen, you could just erase it remotely without having to try and find the physical phone.

Customized password
The service uses an enhanced password system for protecting files, ensuring that only the people you want can receive files (and download and view the contents).

File Tracking Controls
We offer a service that allows you to know how many times you've shared a file, with whom you've shared it, when it was shared and how much bandwidth it used. As such, it can customize and provide comprehensive audit logs, folder permissions, identity verification, file locking and file-access expiration settings.

File versioning
We offer a file versioning system too – one of the most important file-tracking features. File versioning is critical for shared folders and digital workspaces as it allows you to reverse any errors or unwanted changes.
Why you should use file-sharing services
File sharing is great when you have multiple people working on the same thing at the same time. While email is an effective method of sending documents out to a few people, it's not the smoothest or best way to work back and forward with people. File sharing also allows you to easily share large documents, especially those too big for email to cope with.